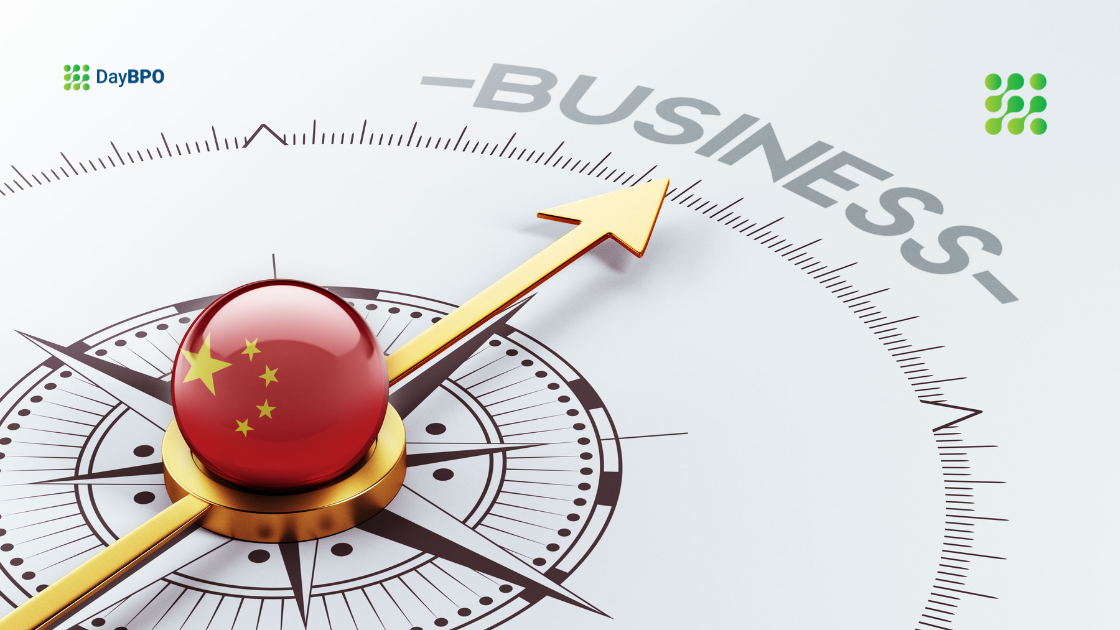 BPO服务
Is Starting a Business in China Right for You? Understand the Regulations, Tax Requirements, and Cultural Norms
Are you considering starting a business in China? If so, there are several important aspects to consider. Not only do you need to understand the regulations, tax requirements, and cultural norms of doing business in China, but you also need to decide if it is the right choice for your company. 
In this blog post, we will discuss the regulations, tax requirements, and cultural norms of starting a business in China so that you can make an informed decision.
Register Your Business with the Chinese Government
Before you can start a business in China, it is important to understand the regulations, tax requirements, and cultural norms. One of the first steps you need to take when setting up a business in China is to register it with the Chinese government. This will ensure that your business meets all applicable legal and regulatory requirements. It's also the only way to open a business bank account in the local market.
The Chinese government requires businesses to be registered with the Bureau of Industry and Commerce (BIC) or the China Council for the Promotion of International Trade (CCPIT). To register and comply with business structure requirements, you must submit a variety of documents, including an application form, business registration certificate, company articles of association, identity cards of shareholders, and other documents required by law. After being approved, you will be issued with a valid business license after which you can engage with a local partner.
You may also want to consider using Business Process Outsourcing (BPO) services to help with registering your business in China. BPO services can help you prepare the necessary documents, submit them to the relevant government agencies, and make sure that you comply with all relevant regulations.
To ensure compliance with Chinese regulations, international companies must have a clear understanding of the laws and procedures involved in registering a business in China. It is also advisable to seek professional advice from a global expansion partner to ensure that you are following all of the necessary steps and submitting all required documents set out in the legal structure.
Understand the Tax Requirements for a Business in China
Before you start a business in China, it's important to understand the tax requirements for businesses and foreign investors. The Chinese economy regulations require international businesses to pay taxes on income, intellectual property, value-added tax, and corporate income tax. Additionally, foreign businesses may be subject to property tax and other miscellaneous taxes. It's essential that you understand the tax requirements for the type of business you plan to open and the region you are doing business in. 
Taxes can be complicated for Chinese companies, so it's a good idea to hire a professional who can advise you on the best approach to meet your tax obligations. BPO services can provide expertise on taxation requirements for foreign companies and help with managing payroll and other administrative tasks. Working with professionals can help ensure that your legal business entity complies with Chinese regulations and that all applicable taxes are paid on time.
Familiarize Yourself with the Cultural Norms of the Chinese Market
Cultural norms in China can be vastly different than those in the West, so it is important to understand and respect them if you want your business to succeed. As a foreigner doing business in China, you should demonstrate respect for Chinese customs and traditions. This means being sensitive to differences in communication styles, meeting etiquette to follow with local business partners, and gift-giving.
In terms of communication, conversations should be direct and to the point, but should also be polite. Respect the seniority and authority of the people you are speaking with. Chinese people tend to value relationships over transactions, so it is important to build a good rapport with anyone you do business with.
When it comes to meeting etiquette, punctuality is very important in Chinese culture. It is considered a sign of disrespect to arrive late to a meeting, so be sure to arrive on time and be prepared. Additionally, it is customary to bring a small gift such as tea or fruit when attending a meeting in someone's home.
Finally, gift-giving is an important part of Chinese culture. In China, giving gifts is seen as a way of expressing appreciation and respect for your colleagues and partners. Gifts should always be presented with two hands, and the recipient should open it immediately. Common gifts include traditional items such as tea or food, but you can also give pens, notebooks, or other office supplies.
Get Professional Help to Start Your Business in China
If you are looking to start a wholly foreign owned enterprise in China, it is highly recommended to get professional help. Professional business services such as DayBPO can provide you with the insight and support needed to ensure your business is properly registered and compliant with Chinese regulations. Not only do they have extensive experience and knowledge of the local laws and regulations, but they can also provide advice and guidance on how to best navigate the complexities of setting up a business in China. 
DayBPO offers a wide range of services for business owners in China. These include corporate formation, tax planning, accounting services, and more. They can also help with visa applications, foreign investment approvals, and even labor law compliance. With their expertise, you can be sure that your business is in good hands.
The team at DayBPO also takes into account the cultural norms in China, which can make all the difference when it comes to succeeding in the market. Understanding these customs can be tricky, so having access to a knowledgeable professional who understands the nuances of doing business in the country is invaluable.