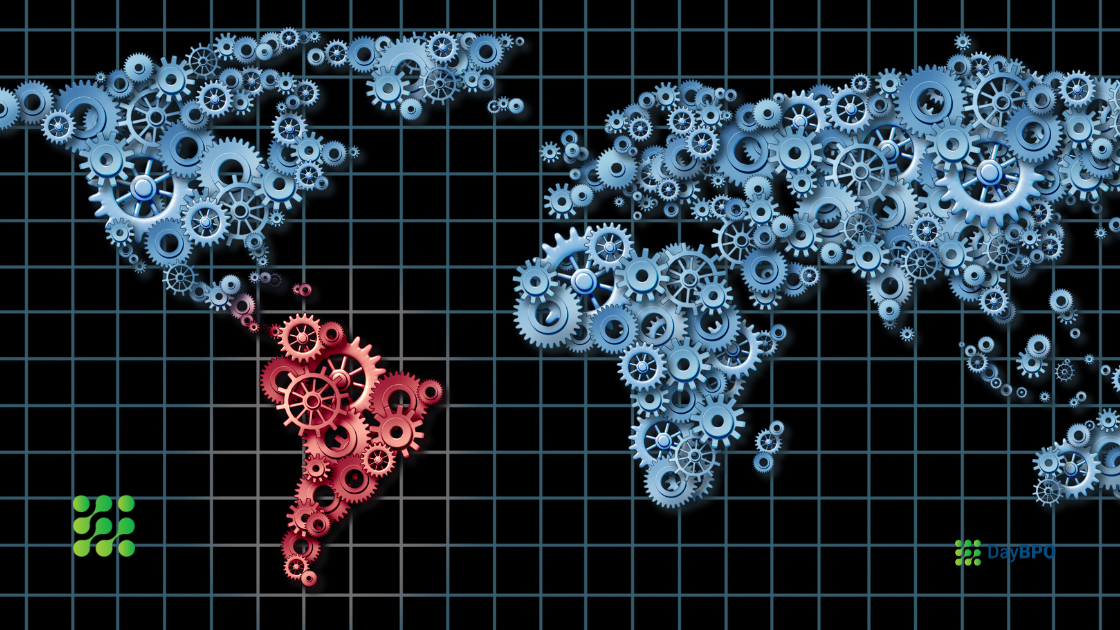 BPO服务
Starting a Business in Latin America? Here are the Regulatory and Cultural Challenges You'll Need to Overcome
Starting a business in Latin America is an exciting opportunity, but it is important to understand the regulatory and cultural challenges that come with it. It can be difficult to navigate the complexities of setting up a business in Latin America, but with the right research and preparation, it can be a rewarding venture. 
In this blog post, we will discuss some of the common regulatory and cultural challenges that business owners face when they decide to set up a business in Latin America. With this information, entrepreneurs will be better prepared to make the most of their business in Latin America.
The Challenges of Starting a Business in Latin America
Starting a business in Latin America can be both exciting and daunting. The region has a vast array of diverse cultures, languages, and business regulations that may be unfamiliar to foreign entrepreneurs. However, with the right strategies and approach, businesses can succeed and grow in this dynamic region. 
The regulatory environment in Latin America is often complex and varies from country to country. Many foreign investors find it easy to grow in Latam through e-Commerce or a simplified shares company. It is important to ensure that all applicable laws are followed, as failure to do so can result in significant fines or other penalties. Additionally, many countries require foreign businesses to form partnerships with local legal entities. This means that businesses will need to identify Latin Americans as suitable partners to work with for company incorporation in order to be able to operate successfully.
In addition to the legal and regulatory challenges, there are also cultural challenges that businesses may face when starting up in Latin America. Language barriers can be an issue for businesses looking to operate in multiple countries, as Spanish is the main language spoken throughout the region. 
The Latin American Regulatory Environment
When it comes to starting a business in Latin America (Latam), there are numerous legal requirements that must be adhered to. For example, all companies must comply with labor laws set out by local authorities and must comply with applicable taxes and duties. Additionally, companies may need to obtain licenses or permits for certain activities as part of legal requirements. It is important for entrepreneurs to familiarize themselves with these regulations to ensure that their business structure complies with local laws. 
Businesses should also consider the language barrier when doing business in Latam. To ensure that communications between clients and partners remain professional and accurate, businesses should consider investing in translation and multilingual services.
The Cultural Challenges of Starting a Business in Latin America
When starting a business in Latin America, one of the biggest challenges to overcome is the cultural differences between different countries in the region. From language to customs and values, there are many distinct cultural elements that must be taken into account for businesses looking to start operations here. It is important to research the culture of the country you intend to operate in, to ensure you understand the customs and expectations of your target audience.
For example, while Spanish is the most widely spoken language in the region, many countries also have their own distinct languages or dialects. Companies may need to enlist the help of translation services to ensure their communications are suitable for their local audiences. Additionally, Business Process Outsourcing (BPO) services are becoming increasingly popular in this part of the world, enabling companies to access multilingual services that are tailored to their needs.
It is also important to understand the local customs and etiquette when conducting business in Latin America. For instance, handshakes are a common way of greeting people in many countries and are a sign of respect. Furthermore, punctuality is a highly valued trait in many countries, and lateness should be avoided at all costs.
Opportunities for Businesses in Latin America
Latin America is an attractive region for businesses looking to expand their operations. There are numerous advantages to investing in this dynamic market, such as access to growing markets and low labor costs. Additionally, there are a variety of industries that are ripe for growth and development. 
One of the top opportunities for businesses is Business Process Outsourcing (BPO) services. BPO is the outsourcing of business processes to third-party providers, which can reduce overhead costs and improve efficiency. It's a growing industry in the region, with many Latin American countries offering competitive rates and resources. 
Another great opportunity for businesses is the booming tourism sector. The region is home to some of the world's most popular destinations, from Mexico's Riviera Maya to Argentina's Patagonia. There is a large and growing number of travelers coming to the region every year, there are a number of ways to capitalize on the growth in tourism. From eco-tourism to luxury resorts, there is something for everyone. 
Top Latin American Countries to Launch a Limited Liability Company In
When it comes to the best countries to expand a business in, Colombia, Mexico, and Chile top the list. Colombia has a business-friendly environment and an attractive tax system. Mexico offers strong economic growth and high quality of life. Chile has a highly educated workforce and a competitive business environment. All three countries offer an array of resources and incentives for businesses looking to expand into the region. 
最后的思考
Latin America has a lot to offer businesses looking to expand their operations. From its competitive BPO services to its booming tourism industry, there are plenty of opportunities for businesses to take advantage of in the region. Investing can be a smart move for businesses looking to gain a foothold in a dynamic market. Offering an abundance of natural resources, solid business culture, and an easy-to-navigate legal structure, business growth in this part of the world will be easy to attain and sustain.